University of South Florida

Tampa, FL  Feb. 17, 2007

Road racing!  It was time to return to the USF campus in Tampa for their annual Electrathon event.  This was a great day: two races, 12 cars and perfect weather.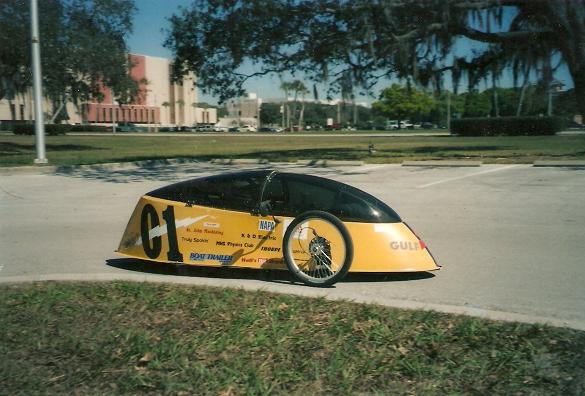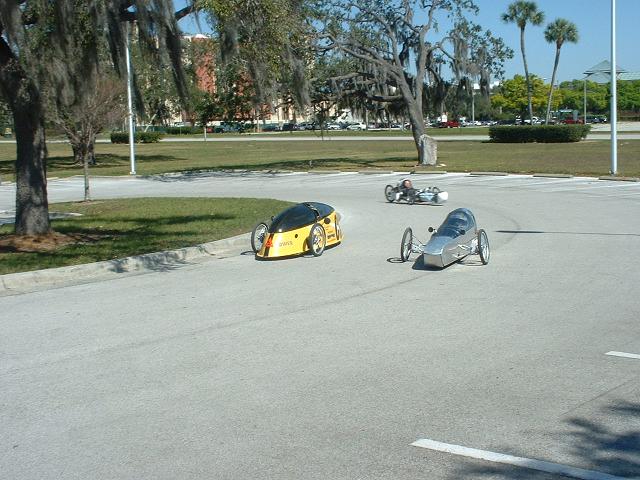 It was another good day for the Milton HS Panthers!  The team's best finish of the day came in the first race,  which was won by Kevin Farmer driving the #01.  He had problems in the second race, and ended up 6'th on the day.  Here he runs in traffic with his team mate in the 03, who finished 5'th overall.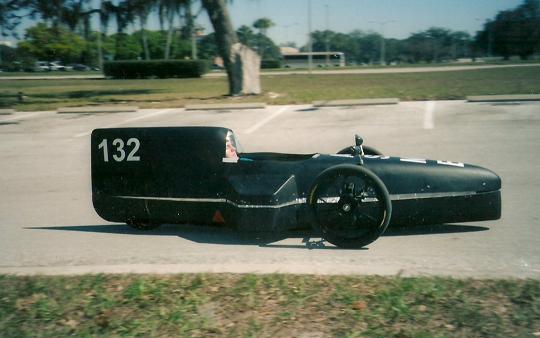 Here is a look at a FAST car!  The USF entry was very quick, when it was running.  Watch out for this one when they get the bugs worked out!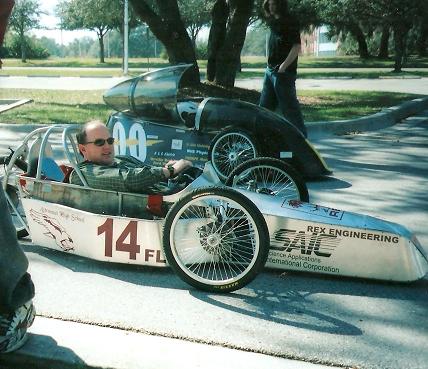 A father and daughter team!  Rex Hollinger drove the Astronaut HS #14, but was plagued by drive-line problems.  His daughter Robin was steady and clean in the AHS #13, and she ended up 4'th at the end of the day.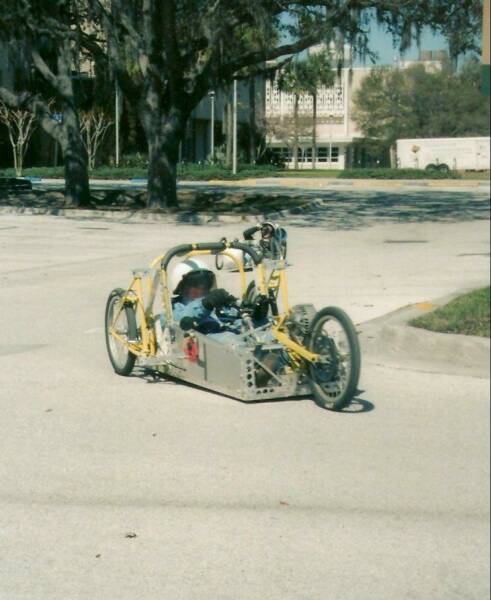 You can't have an Electrathon race in Florida without Rodney Schreck!  His low-slung roadster finished 3 overall.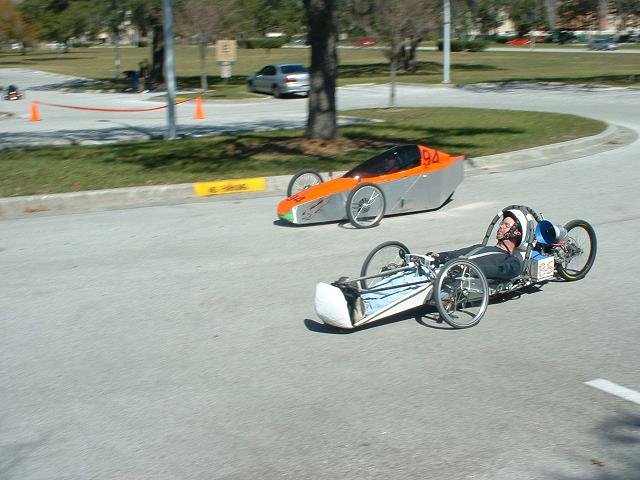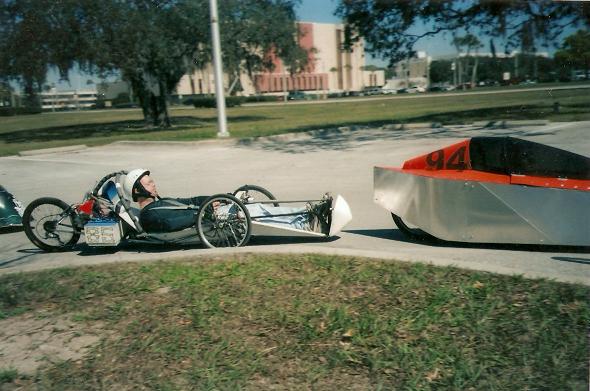 Former stock car racer Lance Barlow likes that tight race traffic!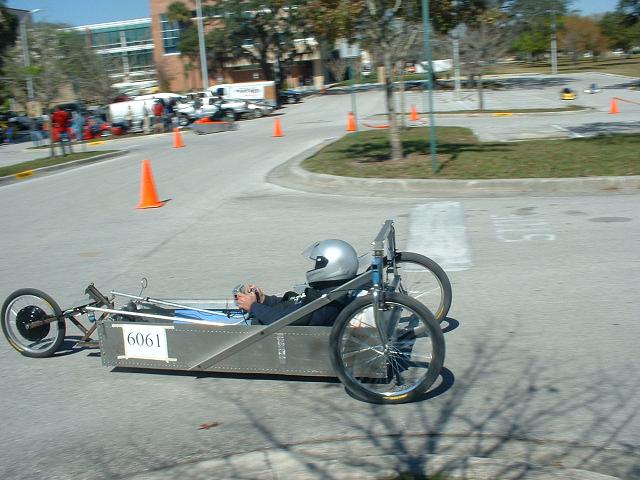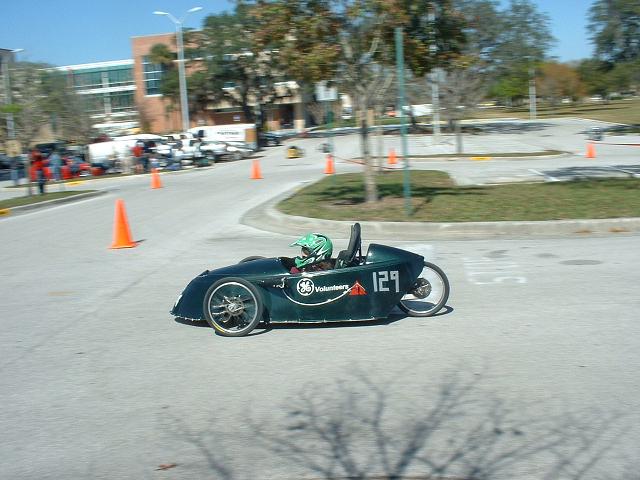 Here is a new car from Tampa Tech.  It looks like their best one yet!

Ft. Meyers High School always comes to win.  They finished 5'th and 2'nd, which placed them second overall.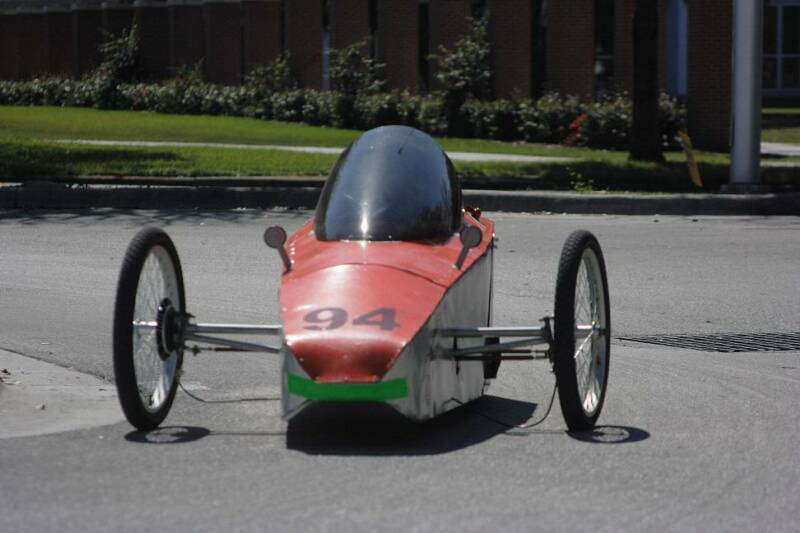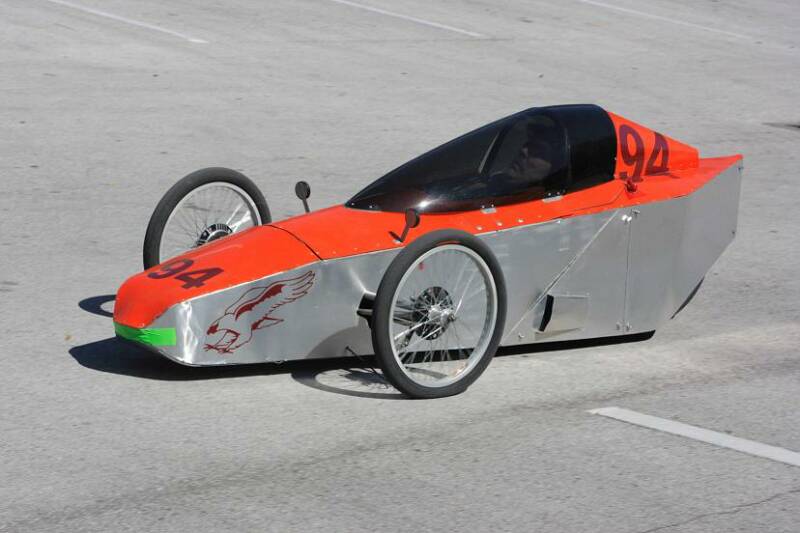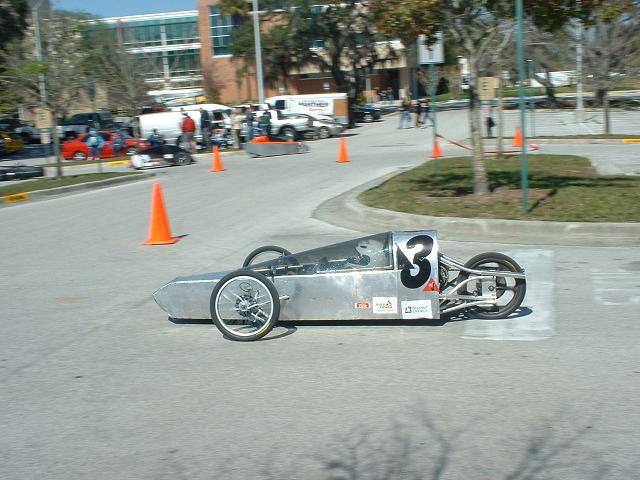 Here are two of Florida's best looking cars: Milton HS #3 and AHS #94.

Jim Robinson had on his "good luck" green tape today!  When Jim drove stock cars, he rides were usually brilliant lime green and orange.......long before those colors became popular!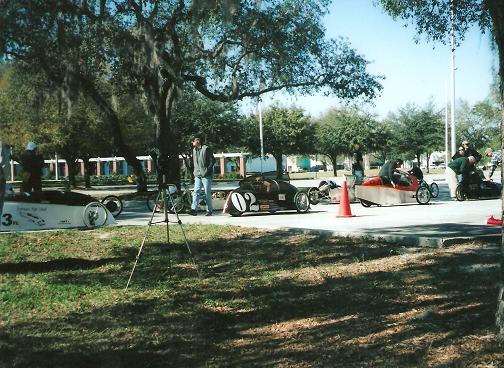 This was the only picture I received of Milton HS #02.  I don't have any of their #00!  Please send some!

All of us give thanks to USF student Derek Lura for getting is event off the ground!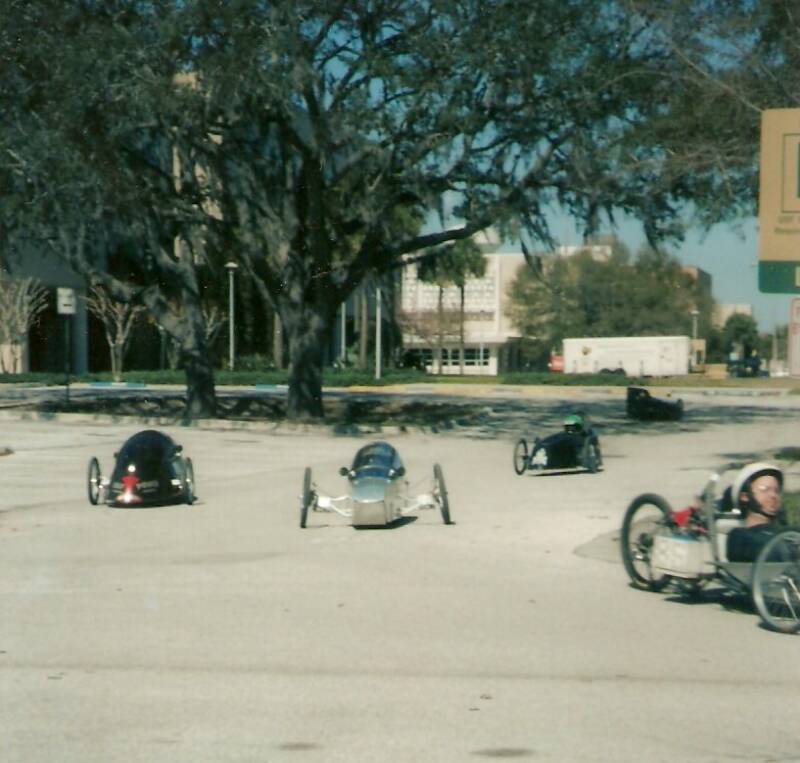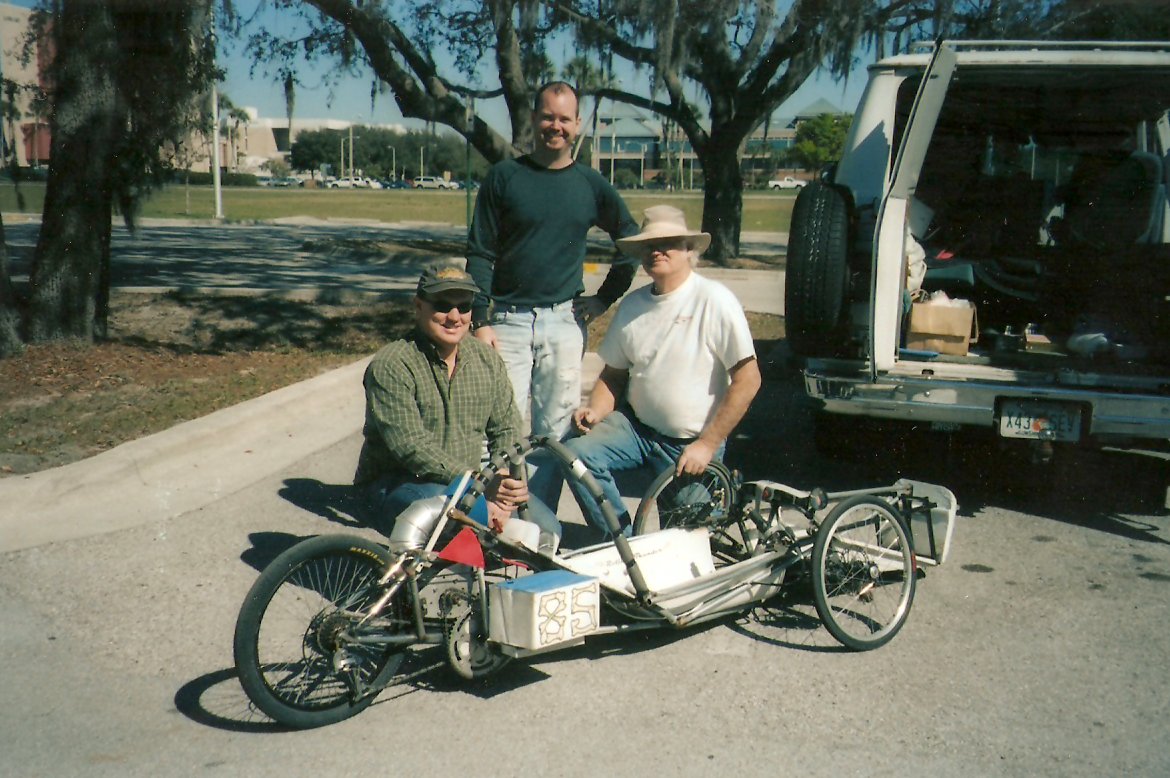 Third place in race 1 and a win in race 2 combined to give "Team Rolling Thunjder" the overall win at USF.

The team members from L to R: Rerx Hollinger, driver Lance Barlow, and chassis designer/builder Dana Barlow.