May 9, 2009

Electrathon of Tampabay race at Tampa Bay Tech High School

    Green Fare Electrathon Festival Race Results                                                                                                                          May 9th, 2009

Race 1


Race 2
Place

Team

                        Laps


Place

           Team

                     Laps
1st

Tiger Racing #4

             99   


1st

           USF ASME #132

       104
2nd

HCC Hawks #8030      

98*


2nd

          Tiger Racing #4

         101
3rd

Brandon Eagles #09     

97


3rd

           Brandon Eagles #09

    97
4th

USF ASME #132           

96


4th           

HCC Hawks #8030      

95
5th

King Lions #19

              86


5th

           King Lions #19

             86
6th

Middleton Tigers #034  

81


6th           

Middleton Tigers #034 

80
7th

Tampa Tech Titans #42       63


7th

           Astronaut High#94       

15
8th

Astronaut High#94         

27





*Includes 1 Lap Penalty

Overall Rankings


     High School Rankings
Place

Team

                               Total Laps


Place     Team               

  Total Laps
1st

Tiger Racing #4

                      200

             1st

Brandon Eagles #09

194
1st

USF ASME #132

                     200


2nd

King Lions #19

         172
2nd

Brandon Eagles #09              

194


3rd

Middleton Tigers #034    161
3rd

HCC Hawks #8030                 

193


4th

Tampa Bay Tech #42

63
4th

King Lions #19

                        172


      5th

Astronaut High #94

    42
5th

Middleton Tigers #034                   161


6th

Tampa Bay Tech Titans #42    

63


7th

Astronaut High War Eagles #94

42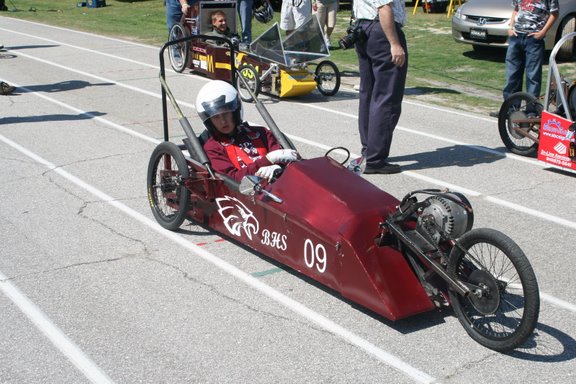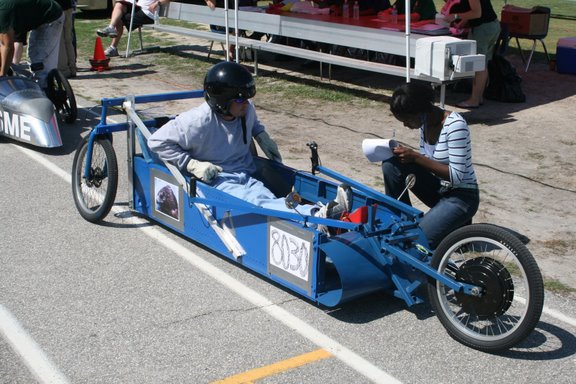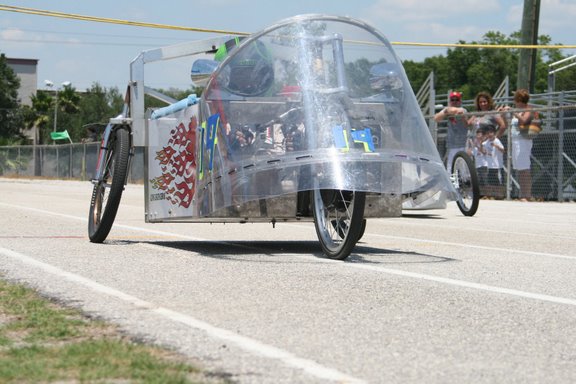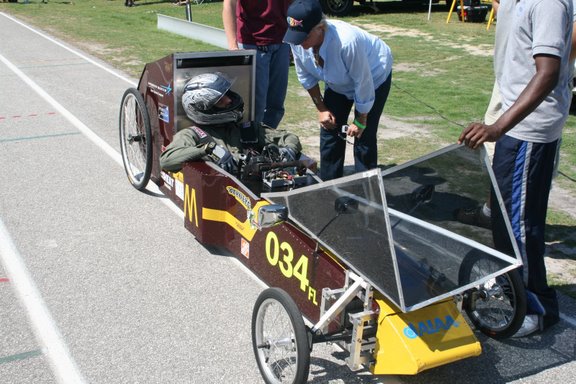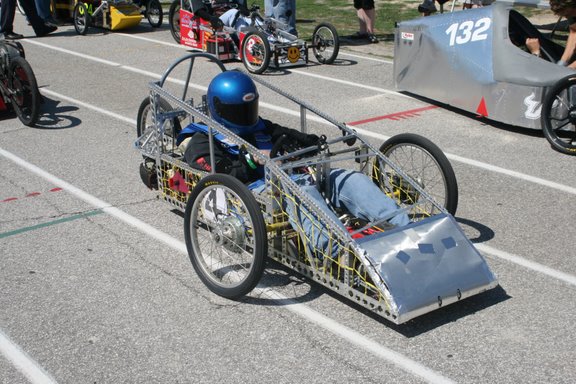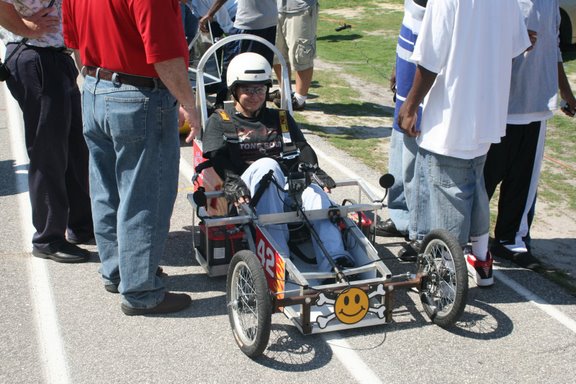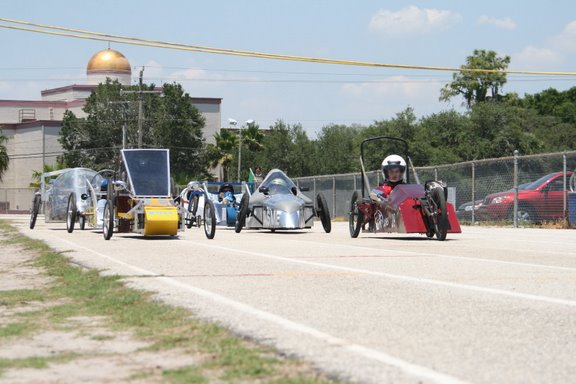 Eight racers lined up on the track at Tampa Bay Tech high school.

Two races were run on this day; each one was an hour long.

Middleton HIgh School brought out a unique design!

This was the entry from Hillsborough Community College. 

Rodney "The Tiger" Schreck was back in action.  He is a privateer from the Miami area. Today Rodney ended up in a tie for the overall win with the USF ASME team. 

From the ASME chapter at the University of South Florida, #132 won event #2 and tied for the overall win. 

Tampa Tech gets their game face on!

The King HS Lions ended the day in second place among the high school teams.

Brandon High School had a pair of third place finishes, which gave them the win in the High School division.

Titusville's Jim Robinson had just completed another brand new, hand-built car.