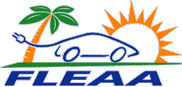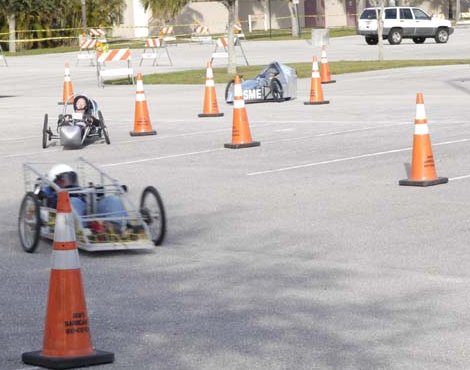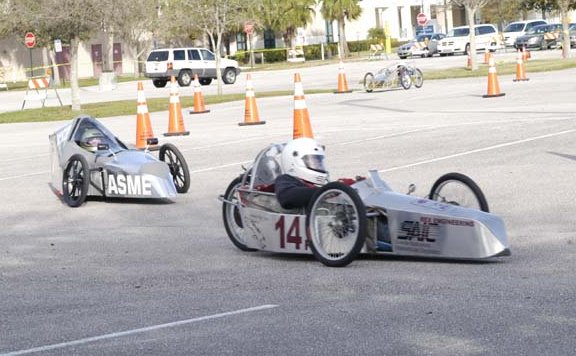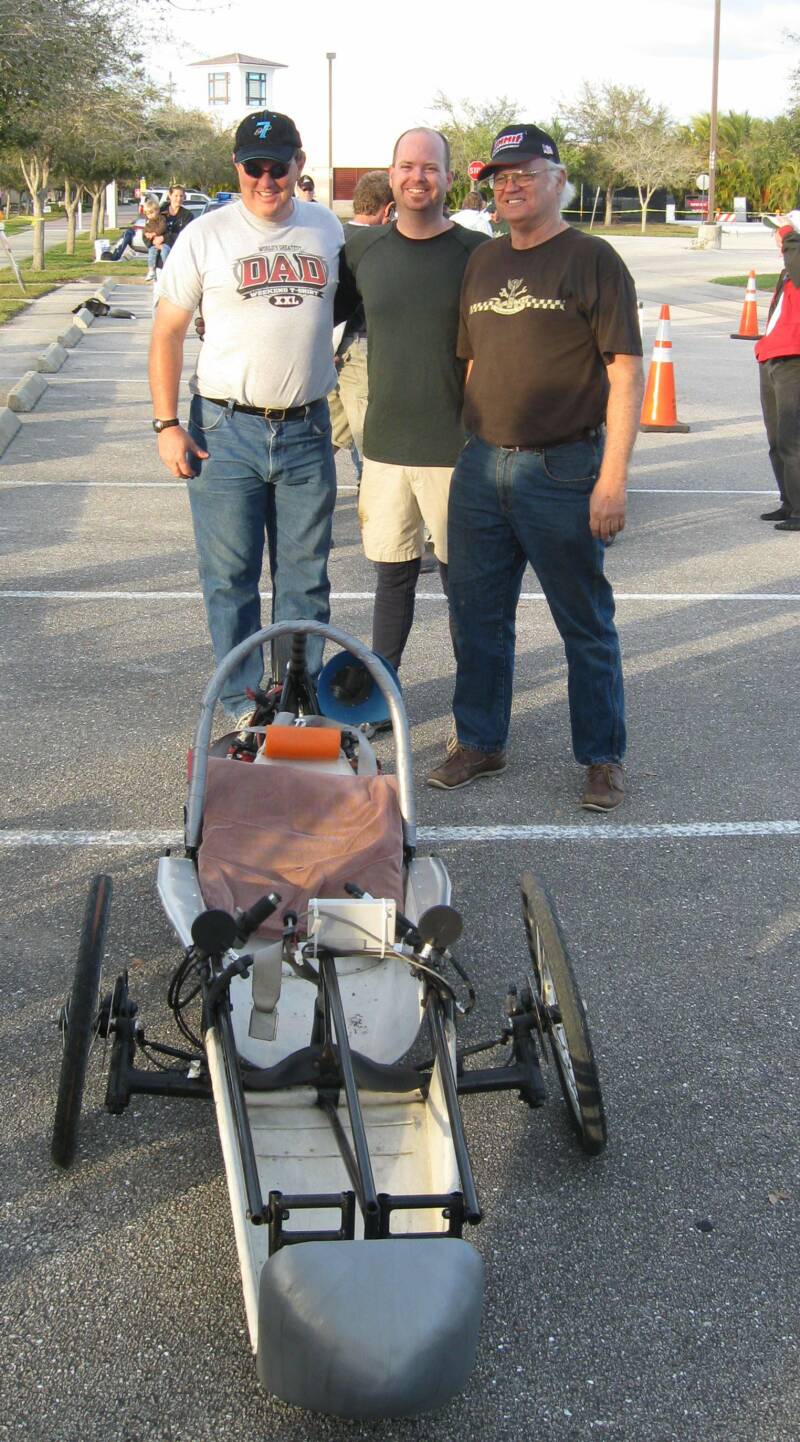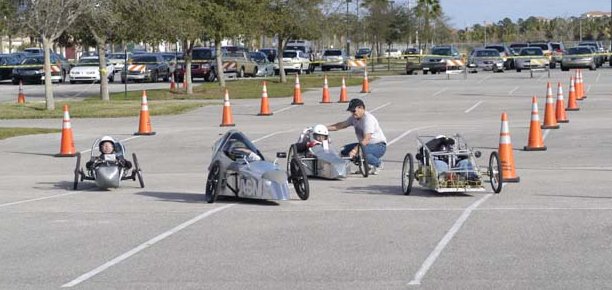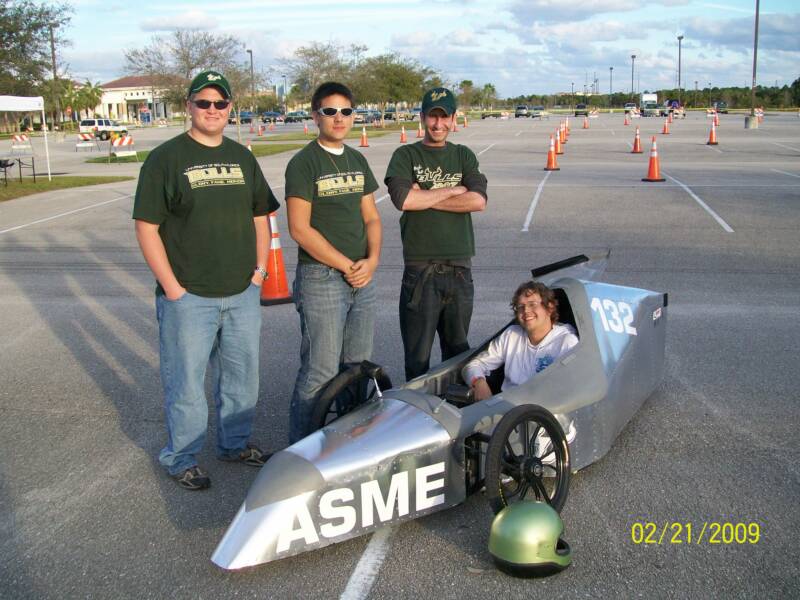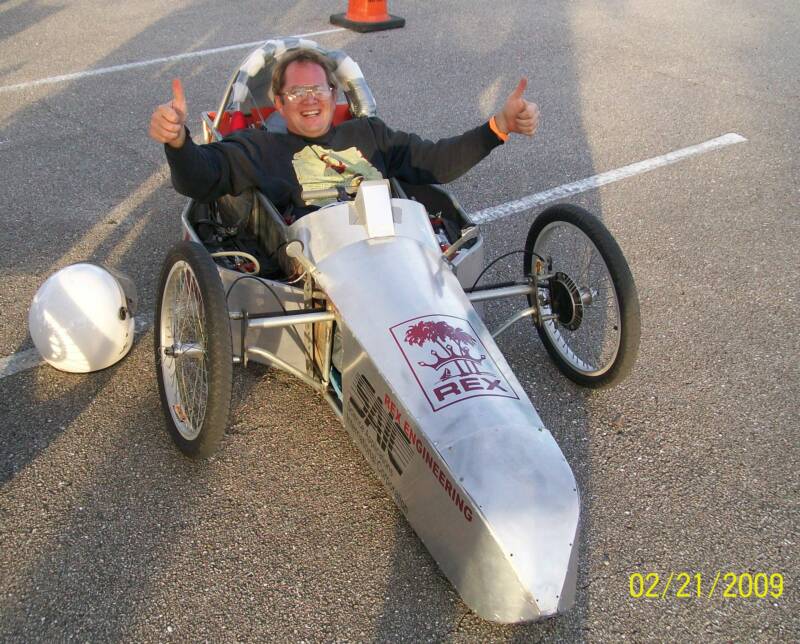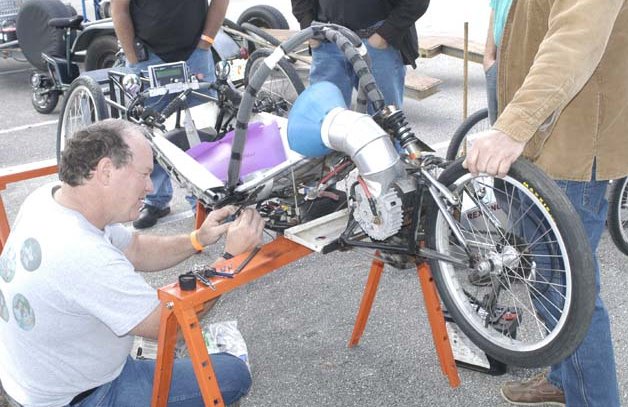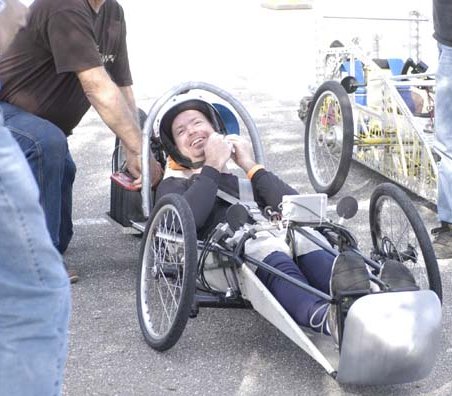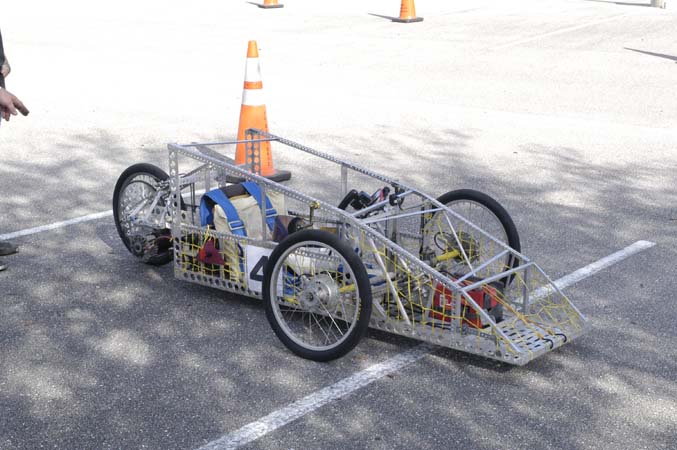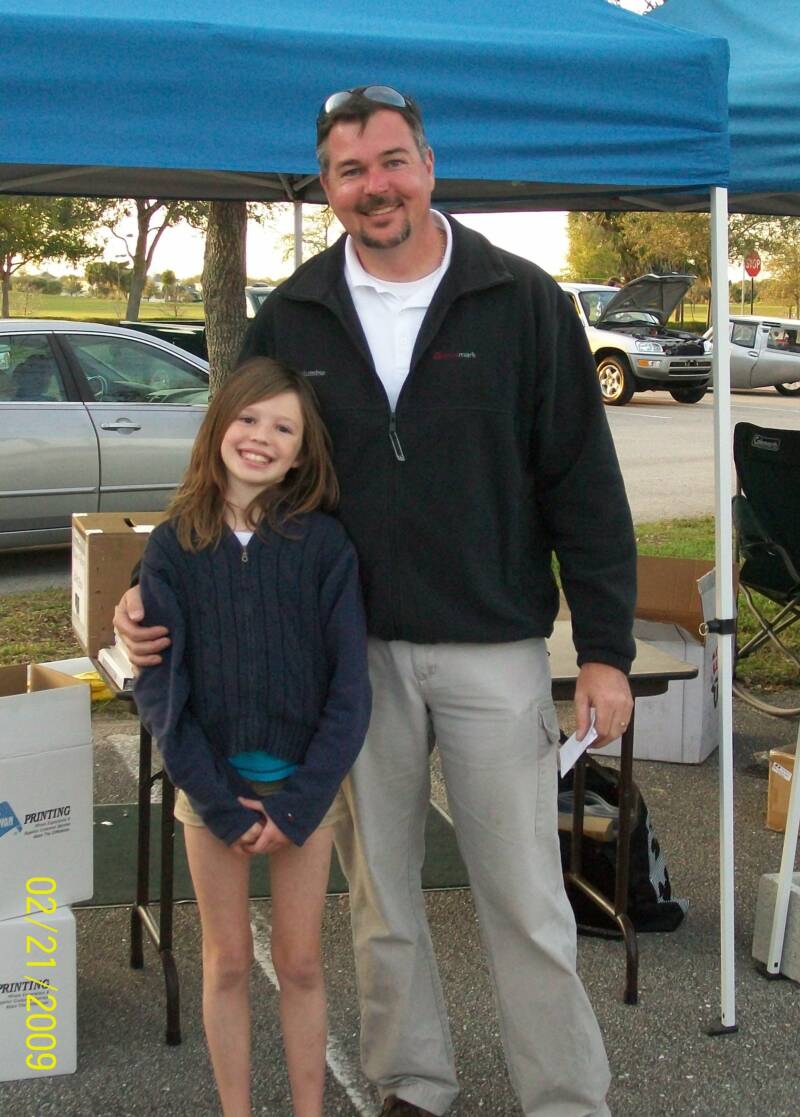 What a day for electric car fans! 

Our race was part of a giant event that included a huge electric car show, performance runs, vendors and scooter cross.  It was great!

Autoweek magazine was on hand to cover the event.  Click on the logo to see the story!

Ok, we have had bigger fields, but our race was clean and competitive.

Rodney "the Tiger" Schreck is shown leading Lance Barlow and the potent ride from USF ASME.

Astronaut High School in Titusville sent their hand-built #14 car to the race.

It was driven by stock car racer, Todd McCreary who was making his first Electrathon start.

The USF car came to win, and led the first half of the race.  They ended up in third when the batteries ran out of sparks.

Rodney's ride was fast and competitive all day.  He ended up second.

Lance Barlow straps into the Rolling Thunder #85.

The Rolling Thunder team tinkered on the car during this beatiful afternoon.

When it was all said and done, Rex Hollinger, Lance Barlow and Dana Barlow were thrilled to end up in victory lane!

Many thanks to event organizer Shawn Waggoner (shown here with his best assistant) for putting together an outstanding weekend full of events that included our first annual race.